I noticed that a lot of bloggers make these "picks of the week" posts in which they talk about their latest favorite things, whether they be books, music, makeup, electronics, or whatever other item catches their fancy. So, because this blog has been devoid of pictures for some time, I shall make a "picks of the week" post!
1. ChopSaver
This lip balm is intended for musicians who play brass and woodwind instruments, but it really is great for anyone. It is excellent lip balm that isn't sticky or greasy and it's all-natural. It has a nice citrus/ginger odor and lasts a long time.
If you're sick and tired of plain old flash drives, get an animal-shaped one instead! It's kind of odd to have a panda or turtle head sticking out of your computer, but they're cute and they can be a nice conversation starter.
3. Greenroom Recycled Notebooks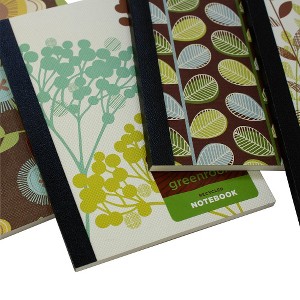 These can be found at Target (or online – eBay or Amazon) and they come in a variety of pretty colors and patterns. Like Moleskines (but a lot cheaper), they can be purchased in packs of three. Excellent choice if you're addicted to stationery.
4. Godiva chocolate
Although I love Hershey's, I have to admit that European chocolate, for the most part, is far better than American. And Godiva is probably the best out there. Yes, it's a little pricey, but it's worth it every now and again!
5. Evanescence album
I can't stop raving about how awesome Evanescence's self-titled album is. There aren't really any words to describe it. Listen to it and hear for yourself.